O2 UK gets Napster Mobile via Ericsson
Napster and Ericsson announced recently the biggest European hosting contract for Napster Mobile with O2 UK. O2 UK customers can now browse, search, preview, and buy complete tracks from the 5 million tracks within Napster's catalogue, and now thanks to dual delivery will be able to play them on both PC and mobile handset.
If a user wishes to look for new music, Napster has a recommendation engine which helps locate new music based on the user's preferences. This agreement between Napster and Ericsson has Ericsson taking care of all the hosting, which includes systems integration, maintenance, content management and operations.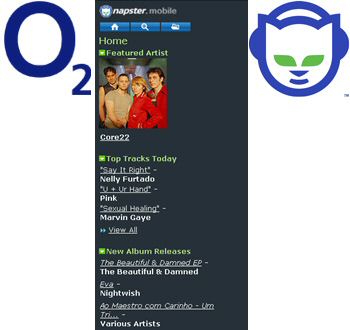 Previously we have seen Ericsson and Napster launch their music related service in Chile via Entel PCS, while in Italy the deal saw done with TIM.
Source — intomobile