Men in Black: Alien Assault mobile game released by Ojom
Fans of the movie Men in Black can now enjoy the game on their mobile handset because publisher Ojom has released its alien attaching classic Men in Black: Alien Assault. In the game the storyline has you leading an investigation to locate evidence of the alien invasion. At first you end up in New York where the alien activity is rife, so you must make sure there are no witnesses so carry your neutralizer.
As you move along in the Men in Black mobile game you get to choose more powerful weapons to smash the shit out of any and every alien you come across, all this while improving your overall score, earning extra bonus points and unlocking secret levels which will allow you to do the dirty on even more aliens.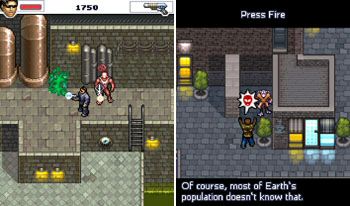 Source — intomobile