Pantech SKY IM-310L but only for Korea
Now here's a cool sexy looking mobile handset especially with those classy Nokia Prism type patterns engraved on its front, looks so stunning you just want it, but inside it's not so sexy, so it becomes fairly obvious the SKY isn't targeting the business set.
Pantech's SKY IM-310L has a 2.4 QVGA display, MP3 player, PictBridge support, 1.3 megapixel camera, Dictaphone, and a host of other standard type mobile applications from calculator to converter. The SKY measures 105 x 50.9 x 14.8mm with a weight of 110 grams. The SKY is Pantech's baby so don't expect this one to see outside of Korea.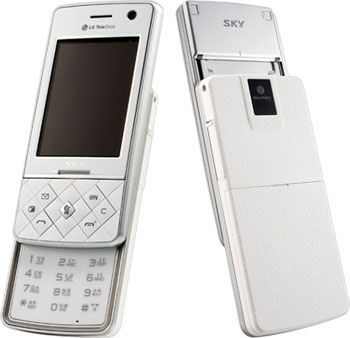 Source — justamp