Windows Mobile on your Shift
Shift, it has a few things that fail such as battery life and crippled SnapVue, which is sort of a locked down version of Windows Mobile 6 but with pieces removed. Ever wanted to liberate SnapVue by having it as full Windows Mobile 6, and being able to install it as usual? How about it being made easy and the process being demoed on video? Or how great would it be if you could get the software bundled up in easy to use packs?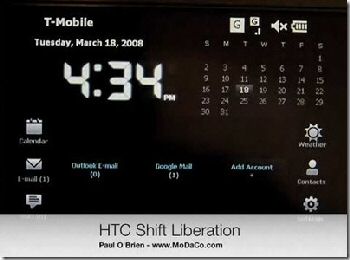 Want all this? Well you can have it because Paul from MoDaCo has SHIFTpack.Liberate, and SHIFTpacks.
Source — mobilitysite