LG officially launch the stylish KF510 mobile handset
Yes it's out and the LG KF510 mobile handset is ready to storm the European. Asian, Middle Eastern, Latin American and Oceania markets as from the end of March. The stunning KF510 is a slider design handset that is 10.9mm thick and come in both Sunset Red and Stardust Dark Grey with contextual LED touch-pad, 3 megapixel camera, Bluetooth, MP3 player, and Interactive Touch Lightning system which displays variable patterns on the users touch.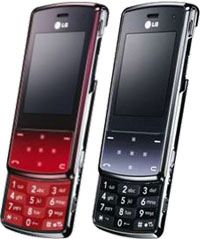 For full press release go here.