MOTORZR V3 AWS RAZR from Motorola
Motorola first introduced us all to their RAZR brand back in 2004, and well nobody can blame them for wanting to drag as much revenue out of the bands as humanly possible, but don't you think it's getting a little tiring having RAZR after RAZR coming out with very little difference than the name?
Now the FCC reveal a new Motorola handset is heading our way in the form of the MOTORZR V3, so what's new with this latest offering? Well you'll note the 'A' from RAZR has been kicked to leave RZR. What is interesting though is the RZR V3's specifications sheet which shows CDMA support on the AWS 1700Mhz band, which is the same spectrum that T-Mobile USA uses for their 3G. And it also has a CDMA radio 800/1700/1900Mhz, this all makes the MOTORZR V3 Motorola's first AWS compatible mobile handset.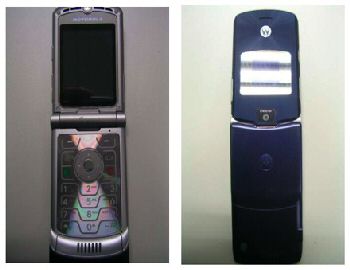 But that's just about it on the improvements side, perhaps next time they'll drop the 'Z' as well.
Source — engadgetmobile