Mac users can manage notes with iPhoneNotes
Yes now Mac users can manage their notes on their Apple iPhone thanks to iPhoneNotes, a Mac application which allows the editing of their Notes on their handset. Although this isn't the first application which allowed such a thing, MegaPhone, also known as iPhoneGrive also does the job, but unlike iPhoneNotes isn't available as a free download.
To use iPhoneNotes your iPhone handset will need to be jailbroken with a few apps previously installed such as Open SSH and BSD Subsystem before you access your notes.iPhoneNotes is currently at version 0.3 and is available as Universal Binary to download from here.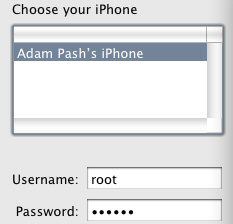 Source — lifehacker