Mobile use way up in the sky says Ofcom
UK Telecom regulator, Ofcom has given the go-ahead for mobile handset use on UK registered aircraft, although with a limit of not less than 10,000 feet. This will be accomplished via a pico cell onboard the aircraft which will activate once the correct altitude is reached and then links up to the rest of the communications world via satellite.
As usual there will of course be some blocks put in the way, once of which is any airlines which wish to offer the service will have to submit to equipment checks by the EASA (European Aviation Safety Agency). A step in the right direction, or will it become a pain with everyone chattering o their mobile mid-flight? Let us know what you think.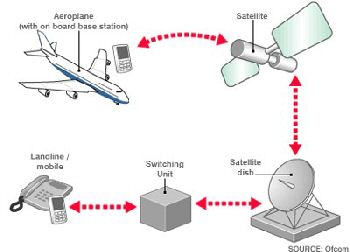 Source — textually