The Moto Razr V3 now only £36.00 from Vodafone on PAYG
Myself I have never been a fan of the Moto Razr V3; however that does not mean how great this simple phone is. The thing is no matter what TV show or movie you watch this mobile phone seems to pop up all over the place.
The Moto Razr V3 delivers exceptional performance thanks to its digital camera, Bluetooth, MPEG4 video playback and wireless technology all crammed inside an ultra-thin technology.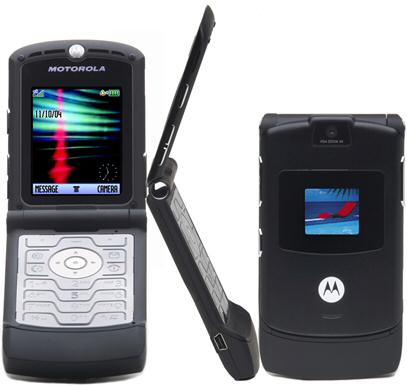 Specifications:
Alarm
Bluetooth
Email
GPRS
Hands Free
Organiser
Quadband
Triband
Voice Activated Dialling
Dimensions: 98 x 53 x 13.9 mm
Weight: 95g
Talk Time: 6.4h
Standby time: 250h
The Moto Razr V3 can be yours for just £36 on Vodafone PAYG