4GB media player for the LG T80
Our Danish friends are getting a little surprise from LG in the form of their T80 touch-screen handset. The sleek and classy LG T80 has a 3 inch touch-screen display along with 4GB of storage, MP3, WMA, MPEG-4, and OGG support, DVB-T and FM tuners, all encased in a 0.5 inch package.
Whisper has it he LG are asking a hefty €299 which is somewhere in the area of $470 US, so could prove somewhat restraining on sales.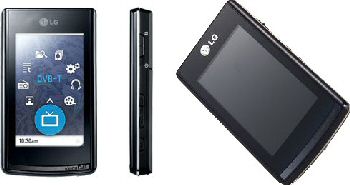 Source — generationmp3