New Sky Duke HSDPA phone released: Does it look good?
The all new phone just released is called the Sky Duke, the Sky Duke is an HSDPA mobile phone which is trying to enter the world of elegance, to me it is one of those phones you have to look at a few times and then maybe you will fall in love with it.
The features will include built-in music and video players, 2.4-inch QVGA screen, glossy material and a 1.3-megapixel camera, ok maybe this is not a camera phone. This is basically a low-end mobile phone that is basic and will be pretty cheap.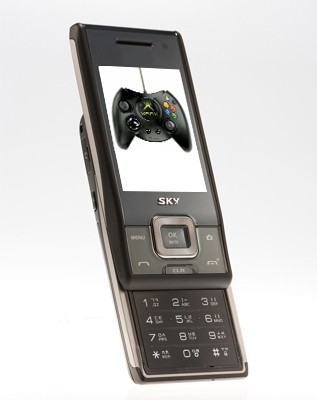 I actually prefer low-end phones because this gives those who do not have a lot of money the chance to own a mobile that looks half decent, the Sky Duke mobile phone however even though it is low-end will offer a Subway Map feature and M-Commerce functionality.
We are guessing this mobile phone will not leave Korea and that these features will be included for that country only. So all you in Korea the Sky Duke will cost you 400,000 Korean Won or about $403 USD.
Do you like the look of this phone and do you think they should produce it worldwide? Or is this phone one that you will steer clear off, many of you may like it and many of you will hate it, but its cheap come on.
Source — Press Release