HTC Diamond and Raphael mobile phones for Sprint
HTC begins its new marketing push in the States and looking as if it is setting its sights on the US CDMA market with a couple of stunning touch-screen handsets which will end up with Sprint.
New documentation discovered suggests detail plans for HTC to take their HTC Diamond and HTC Raphael mobile handsets to the US number 3 carrier Sprint sometime later in the year.
The HTC Diamond, successor to the HTC Touch's CDMA variant, takes touch-screens to the next level with its overly large gloss touch-screen. Much like the HTC Touch the HTC Diamond will not have a keyboard, but will rely on its flush mounted touch-screen to access all functions.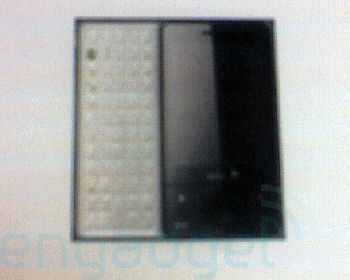 The HTC Raphael adds a full QWERTY keyboard to the game, and follows HTC's mobile roots in slider QWERTY keyboards. The HTC Diamond still offers the gloss touch-screen display, but with the addition of the slide-out keyboard allowing for texting input. The HTC Raphael should hit the Sprint network in September, and the HTC Diamond following around November.
Other features in both the HTC Diamond and Raphael are: VGA display, WiFi, 3 megapixel camera. With the VGA touch-screens keeping both handsets on the slim side Sprint should have a couple of good selling Windows Mobile handsets.
Source — engadgetmobile