Would you wear the all new CECT Wrist watch phone? This one looks good
We all know that watch phones can be pretty ugly, pretty big and just pure and simple useless, well it seems maybe those days are over because we have found a really decent looking one that even I would wear.
The hardware and features on mobile phone watches are normally very good; it is just the styling and bulkiness of them that I hate. Anyway the pretty good looking CECT Wrist seems to have my eyes staring at it, the main features that stand out have to be the 1.3-megapixel camera, GSM connectivity, 1.3-inch color LCD, multimedia player, Bluetooth, FM radio tuner and a whopping 150 minutes worth of chatty time. The full specs are listed below. I am personally going to try and get one of these and when I do I will give you the lowdown, if the like the CECT Wrist watch phone then you can buy it now for only and get this £150.13 ($293) which is a very reasonable price.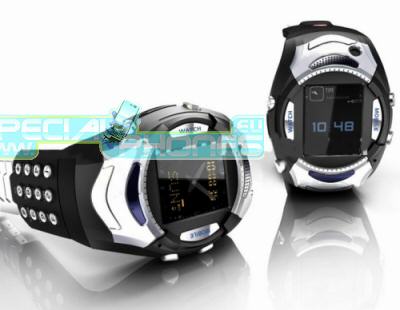 The Specifications –
Fouri-band 850 / 900 / 1800 / 1900 MHz, 1.3″ LCD, 260'000 colors TFT touch screen, 64 chord polyphonic, MP3, MIDI ringtones – equalizer support, independent loudspeaker with bigger volume and good sound effect — 1.3 megapixel camera – 128MB/256MB TF card (support to extend to 2G) – data wire /U disc / Bluetooth (voice, stereo) –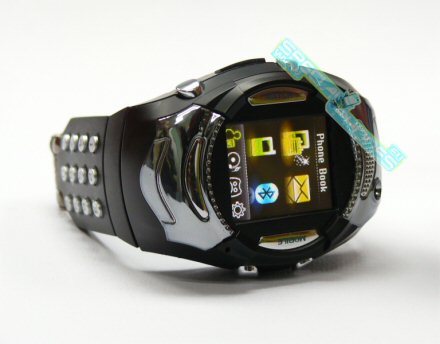 Even More Specs –
WAP, GPRS – SMS group sending – power on/off: support auto start/close, can set user-defined photo of starting/closing – support Java and Java 2.0 game platforms – Talk time 150 min – Standby time 100 hours – 61 x 40 x 16 mm — 70 grams – Comes with phone charger, Bluetooth headset charger, wristband, Bluetooth headset, data line, battery and one TF memory card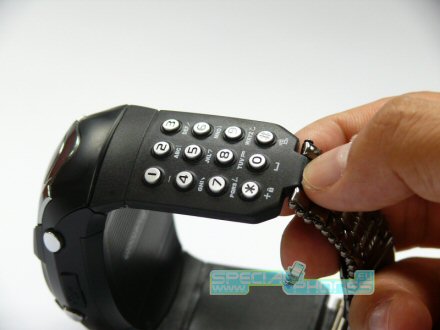 Would you wear the all new CECT Wrist watch phone?
Source — Special Phones