Does Asia and Europe really need Philips entry level 198 and 199 handsets?
Two new Philips entry level mobile phones have been announced for the Asian and European markets, the Philips 198 and Philips 199. Both mobiles are of the same candy-bar design while both offer up the same features with the exception of an added FM radio and headset on the Philips 199.
These two new handsets are to replace the Philips 192 which was announced for the European market earlier this year. The Philips 198 and 199 both come in an attractive black/white aspect, each weigh just 65 grams, and both measure 99 x 42 x 13.5mm.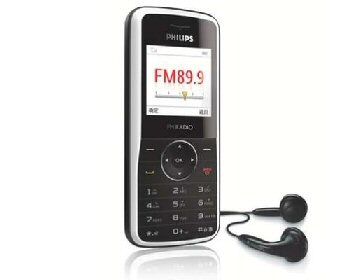 As for features, with the exception of that Fm radio and headset mentioned above, both incorporate a 1.5 inch CSTN colour display with 128×128 pixel resolution, a 4 way navigation key and easy to use keypad, 3 embedded games, polyphonic ringtones, SMS and MMS capable, T9 predictive texting, the old faithful miniUSB, with an 800mAh battery that provides up to 20 days standby time and 5 hours of talk time. Network frequency wise both the Philips 198 and Philips 199 offer dual-band GSM 900/1800 with GPRS.
Apparently both Philips 198 and 199 mobile phones will be first released in Russia for an approximate figure of 40 Euros which is about $62.00 for the 198 and 45 Euros roughly $70.00 for the 199. After the Russian launch the 198 and 199 are to be released in Portugal, followed by other countries across Europe and Asia.
Since Philips handed over rights to manufacture to China Electronics Corp, most Philips mobiles go to Asia only, but now it looks as if that is set to change with the 1198 and 199 mobile phones.
Source — unwired view