Mobile history in the making for Vodafone with LG
For the first time in Vodafone history Vodafone shops across the UK will have an LG mobile phone on their shelves this weekend.
As from this weekend the new LG KF750 "Secret" mobile phone is to be available on all networks in the UK with the exception of 3. This will be the first time an LG mobile phone has been paired with Vodafone since a deal between Vodafone and 3 was brokered some five years ago when Vodafone agreed not to source LG mobile phones in exchange for 3 not sourcing Samsung mobile phones.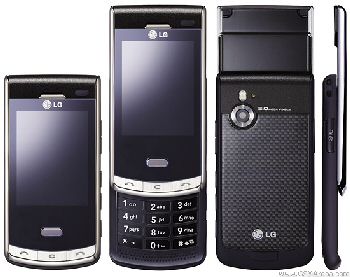 Samsung's new flagship mobile phone the Samsung Soul will be the first Samsung mobile made available to 3. Both carriers welcome this shitch which should open up new customers for both companies.
Vodafone's first LG KF750 is a slim stylish slider with a 5 megapixel camera, no standard D-pad but instead has a central confirm key, with 2G network GSM 900/1800/1900, 3G network HSPDA, 2.4 inch touch-screen, GPRS, EDGE, Bluetooth 2.0 with A2DP, FM radio with RDS, standby time up to 260 hours and talk time up to 4 hours, and measures 102.8 x 50.8 x 11.8mm with a weight of 116 grams.
So there you have it Vodafone history in the making, and it seems 3 history in the making too with their gaining the Samsung Soul. And really this is the way it should be in fairness of competition, no mobile phone should be exclusive to one carrier as this will lead to maintained high prices.
Source — mobiletoday