Official Windows Mobile 6.1 upgrade for Sprint Motorola Q9c
Sprint has promised to load Windows Mobile 6.1 with all its new features loaded onto all its Windows Mobile 6 mobile phones, so it is about time they got moving on it. And well that seems to be just what they have done, as an announcement that Motorola is now officially providing the upgraded OS.
Windows Mobile 6.1 includes some aesthetic and performance enhancements although the actual upgrade from Windows Mobile 6 is relatively small it still isn't a useless upgrade though. The upgraded user will find a new interface to some degree along with added support for the copy and paste feature. While it is somewhat hoped that the buggy GPS driver in the Q9c also gets updated to bring the user an even smoother experience.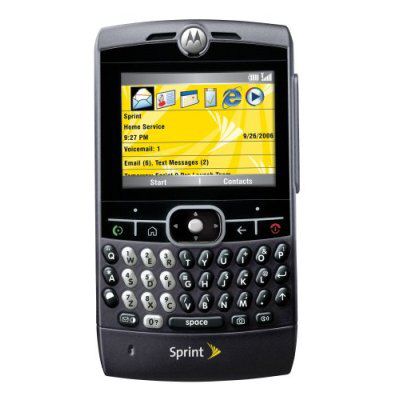 Also upgraded is the sliding panel today screen, threaded SMS, better battery life, and Live Search is built-in. The update for the Q9c is obtainable now through the Motorola website, so if any of our reader grab hold of this update be sure to let us know how well it performs.
Oh one piece of advice to remember, always back up your data before you grab that update. Let's just hope this Windows Mobile 6.1 update is somewhat more reliable than previous Windows Mobile upgrades, but if not then tell us about it.
Source — wmexperts