Apple 3G iPhone goes to O2 and Carphone Warehouse for UK and Ireland
Straight after the Steve Jobs Keynote launching the Apple 3G iPhone, O2 immediately confirms the latest 3G iPhone from Apple will become available via O2 in the UK and Ireland on July 11th.
Speaking of the newest Apple 3G iPhone, O2 says the 3G iPhone combines all
the "revolutionary "features of iPhone, with 3G networking, iPhone 2.0 software support for Microsoft Exchange ActiveSync and will also run hundreds of 3rd-party apps which are already built with Apple's recently released SDK.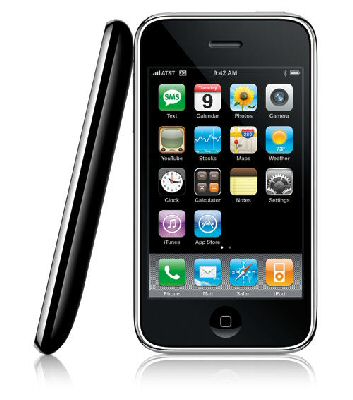 O2's parent company, Telefonica Europe chairman and CEO Matthew Key says: "The iPhone has been a phenomenal success for us. We look forward to offering an ever better iPhone 3G experience exclusively to our customers in the UK and Ireland."
The Apple 3G iPhone will be available throughout the UK via O2 and Carphone Warehouse, with the Apple 3G iPhone being sold online through both companies, while customers can register their interest in purchasing an Apple 3G iPhone for regular updates and news at the O2 website.
Pricing and tariffs for the Apple 3G iPhone from O2 and Carphone Warehouse is not yet known, however a bit of good news is that Steve Jobs stated in his Keynote speech that the 8GB Apple 3G iPhone will cost no more than $199.00 wherever it launches. So if this is kept to, we can hopefully see us UKers getting it for around £100.
Source — pocket-lint