Wimbledon 2008 Official Mobile Phone Game: Tennis at its best
We all know that Wimbledon 2008 has just begun and it is the most respected game where you will see top tennis players on court hoping to win Roger Federer today beating Dominik Hrbaty, well now you can watch it on TV and play the awesome game on your beloved mobile phone.
You can bring the world's stunning tennis tournament on your mobile phone with the Wimbledon 2008 mobile game, the main features of this cool game which will pull you in are as follow, play on Centre Court as you struggle on the grass to win the Challenge Cup, you can improve your much need skills where you can have fun with 5 training mini-games, you can increase the odds of becoming the best player in the world with unbeatable with knowledge from the Wimbledon Championships history section, and you can enter yourself in a professional tour with the brilliant career mode, oh yes train, increase your rank and play tournaments. You play singles or doubles on 3 different surfaces which include grass, clay and synthetic, all you need to do is control the game by using your one thumb, yes just one thumb to control the game. Please remember that game graphics may vary dependant on your mobile phone.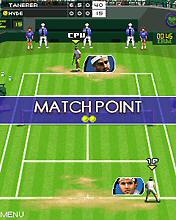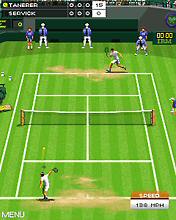 So have you got what it takes to be the best Wimbledon 2008 tennis player? If the answer is yes then get the game now on your mobile phone here