Palm is unlocking the Palm Centro and costs $299
Palm has announced they are releasing an unlocked version of the Palm Centro and they will be available for only $299.00. Palm says the unlocked versions are somewhat similar to their quad-band GSM/EDGE 850 / 900 / 1800 / 1900 MHz, versions currently available through AT&T and Sprint.
The unlocked Centro will be available in white with My Locations integrated into Google Maps and further news is if you own a Palm Centro, unlocked or otherwise, you will be able to upgrade their handsets with the My Location feature.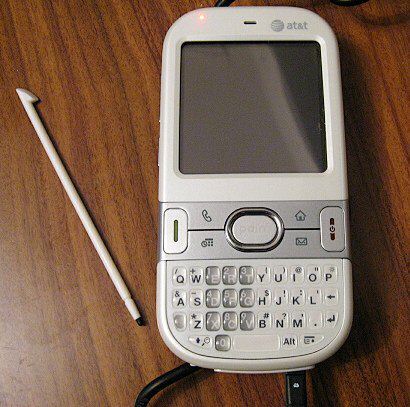 The Palm Centro measures 107 x 53.5 x 18.6mm with a weight of 124 grams, and is Palm's smallest, lightest smartphone with other features being, a full QWERTI keypad, 320 x 320 pixel TFT Touch-screen display, Blazer 4.5 browser, 1.3 megapixel camera, Palm OS 5.4.9, document viewer/editor, email, music player, organiser, USB, Bluetooth, and 64MB expandable memory.
The Palm Centro is available in twenty-five countries across the globe and has sold in excess of 1,000,000 handsets, thought at present the United States of America is the only country where an unlocked Palm Centro can be purchased. However, should all go well with the unlocked version in the States, Palm may well decide to make further unlocked Centro's available in other countries as well.
And to be fair I can't see why other countries shouldn't benefit for an unlocked Palm Centro, wouldn't it be good business to extend this unlocked version across the world?
Source — softpedia