Samsung U430 mobile phone for Verizon but will it attract?
Don't you just love net wave rumours and leaked information about a mobile phone which is expected to be given away for free on contract to get potential customers racing through the doors? Well one such mobile phone that has been freshly given FCC approval is the Samsung SCH-u430 handset.
The Samsung SCH-u430 will more than likely replace the lowly Samsung SCH-u410 handset, and offers the same tired features such as 160 x 128 primary display, and VGA 0.3 megapixel camera, but has been given a restyled casing that may, or may not get the occasional passerby, if they happen to be in a Verizon store, to glance at it.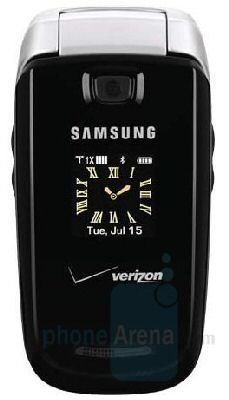 On the other hand there always seems to be an abundance of mobile phones available for free taking into consideration the rebates and stuff, and well there just doesn't seem to be anything that striking about the Samsung SCH-u430 mobile handset that might attract anyone.
Maybe the Samsung SCH-u430's brand loyalty or even the trick analogue clock display may just attract someone, who knows? But these days being free on contract isn't the great a persuasion to go after a certain mobile phone, the handset needs a kick, something to make it stand out, something, anything that will have a potential customer thinking…"Now that's the mobile for me!" Something this Samsung mobile phone lacks.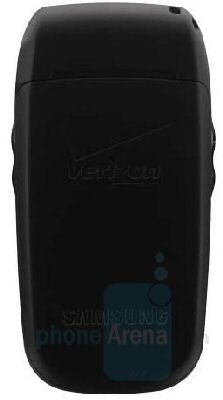 As usual, no official pricing (not that it should ever be off free) and no availability announcement as yet.
Source — phonearena