Motorola Blaze for Verizon possible iPhone Killer: Smartphone War still pending
People are saying touchscreen smartphone war has not ended yet and that is why we are saying the smartphone war is still pending, the upcoming Apple iPhone 3G is obviously the most talked about handset at the moment and still cannot understand why people compare different phones with each other, but hey if they are doing it then we will report it.
There are many touchscreen phones on the market and Verizon customers are looking for a good iPhone compromise on their very reliable network, well Verizon has just brought to light another touchscreen offering by the name of "Motorola Blaze". The Motorola Blaze which is a cool name really boasts haptic-feedback touchscreen in a form-factor style which has a transparent plastic cover that will keep the touchscreen protected at all times, now we love that, the handset can still be used when the cover is closed.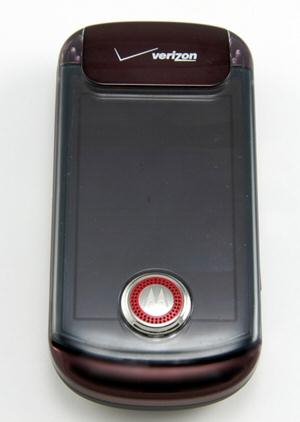 There is a custom operating system that powers the Motorola Blaze; there is a 2 megapixel camera, GPS, EVDO Rev. A, mobile TV, and Bluetooth. The question is "Could this really be an Apple iPhone 3G alternative? Personally we say no, but then we might be wrong. We know that July 11 is the day of the iPhone 3G which is still quite far away, so we will say to you "Do not count the Motorola Blaze out just yet, this could be fun". Whilst we all wait for more info on this new phone from Motorola please visit BGR below for their photo gallery. Enjoy.
Source — BGR (Boy Genius Report Photo Gallery)