New Sony Ericsson Remi without Walkman branding?
Yes folks it finally looks as if Sony Ericsson is getting round to manufacturing an ultra-thin candy-bar mobile phone that surprisingly lacks the famous Walkman branding, which no doubt will be music to the ears to those any music under the sun hating people, only joking, well about the music haters anyway.
We recognise that the Walkman brand mobile phone isn't everyone's cup of tea, so this new Sony Ericsson Walkman-less mobile, called the "Remi" may just suit those down to the ground. So if not Walkman, what can we expect from the Sony Ericsson Remi?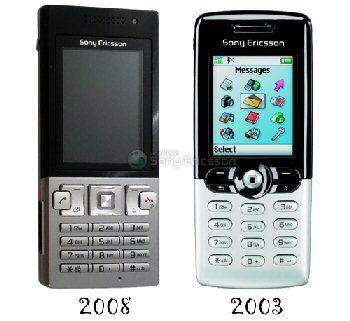 Well there is a 3.2 megapixel camera, HSDPA, with a slim 10mm thick casing, 105mm in length and 47mm in width, but other than that it is much along the lines of its cousin the W890. The mobile phone next to the Remi is the T610, a mobile phone that holds a very special place in the Sony Ericsson history as the mobile phone that marks a turning point for Sony Ericsson.
It is fairly obvious that the Sony Ericsson "Remi" is trying to evoke memories of the T610's era, and maybe bringing out a new Sony Ericsson with the Walkman branding is marking another turning point in Sony Ericsson's mobile phone history. Either way, we will bring you any further information as we get it.
Source — se-nse