iPointless iBeer and iAmanda Apps for the iPhone: Videos
Well as crazy as crazy applications go, this one just takes the biscuit, and is obviously for the simple of mind one would think. Either that of it's for those who simply can't face that Monday morning back to work blues, without the aid of an artificial liquid refreshment.
For those alcoholic aficionados who just can't bear to be without at least the illusion of a cold beer in their hands there is the iBeer application for the Apple iPhone.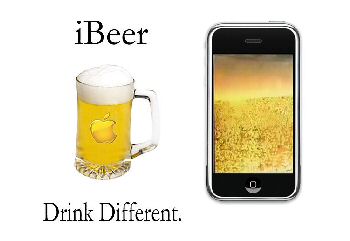 Once installed, one those occasions when you are feeling the need for a cool beer, all one needs to do is pull out your iPhone and the amber nectar will fill up the screen; simply tilt your iPhone in a drinking manner and pretend to drink…Yeah right…men in white coats this way please!
Another similarly absolutely useless application, although just may go down with the streetwise wide boys is iAmanda. iAmanda is a bikini clad woman that will appear on your iPhone screen complete with bucket and squeegee and wash your screen.
I seriously think some strange app developers sit in dimly lit rooms concocting these absolutely pointless apps, but if you are one of those who like to full their iphone with, for the want of a better word…crap…the iAmanda app costs $4.99 while the iBeer costs $2.99.
What comes next…the iCommitmassmurderwithaniPhone or maybe iWanttorobabank
Source — chipchick