iPhone your way to your car with G-Park now at AppStore
Ok iPhoners, never forget where you parked your car again with the handy G-Park iPhone app. G-Park is an easy to use Apple iPhone application which bookmarks where you park your car, and apparently will work on older iPhone's and the iPod Touch.
How, I here you ask as there is no GPS receiver in the first generation iPhone or the iPod Touch.
Well, the tracking relies on mobile tower triangulation and WiFi, although I'm not too sure how that will work with the iPod Touch.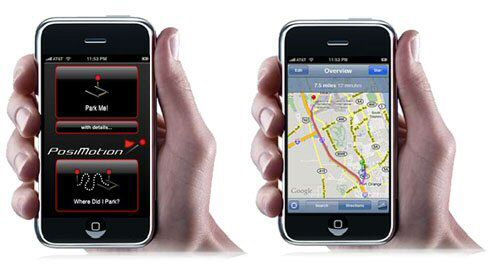 Not too sure if it will even work on the original iPhone as mobile tower triangulation doesn't really seem precise enough to locate your car to me, but they say it does so we give them the benefit of the doubt for now, or until we hear otherwise.
Perhaps the developers just wanted to show it is possible for G-Park to work on the 2G iPhone.
Obviously, the real deal comes in with the iPhone 3G where G-Park will show you the exact location of your vehicle, and pop out some useful guidance on the way.
If you want G-Park the app hits the AppStore today 11th July.
Source — gizmodo