Last.fm music streaming and social networking app for Apple iPhone
Last.fm, a music streaming and social networking site has had a makeover to bring a more "mature experience" and has added more integration across a variety of devices including the iTunes Store, and is also branching out into the mobile phone market.
Now the Apple iPhone and iPod Touch can officially run Last.fm's free native application and can stream virtually any of the five million plus songs from the Last.fm library. Users can even recommend new songs as well as gain access to their favourite tunes.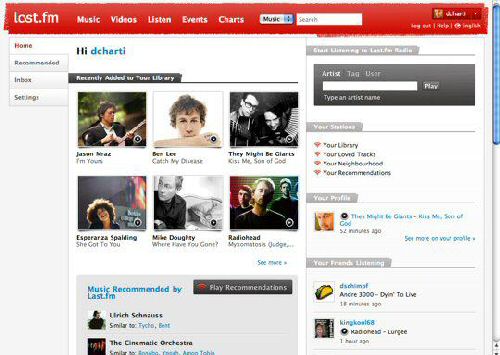 Just so you know, Last.fm's app UI is inspired by Apple's iPod but due to apple's restrictions about allowing apps to run in the background, a user cannot start Last.fm's iPhone app and do something else like you can with the iPod app.
Oh, and one other thing to remember, streaming music like this could easily eat up your iPhone's battery while on the go, so bear that in mind.
Source — arstechnica