Garmin Mobile finds its way to BlackBerry
Garmin is expanding its service and has announced Garmin Mobile for BlackBerry, which will be available as a onetime purchase of £89.99 and with full European coverage and will bring BlackBerry customers unlimited use of Garmin Mobile's turn-by-turn voice prompted directions.
According to the Pocket-lint website, BlackBerry users will also gain unlimited access to Garmin Mobile's content which includes traffic info, Google Local Search, weather, along with millions of points of interest map data provided via Navteq.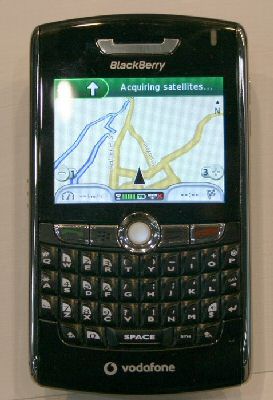 As Garmin Mobile for Blackberry is actually stored online rather than the BlackBerry handset, users will receive the most up-to-date mapping info direct from Garmin.
Garmin Mobile is suitable for use with BlackBerry's GPS and data plans while non-BlackBerry mobiles can still use the service in conjunction with GPS 10x which is a portable GPS sensor that catches location data from GPS and transmits via Bluetooth to a BlackBerry.
Garmin Mobile for BlackBerry is due to become available in September from Garmin.co.uk