Rogers to sell BlackBerry Bold in Canada
Canada's biggest wireless carrier Rogers Communications Inc will begin offering Research in Motion's latest smartphone, the BlackBerry Bold as of tomorrow.
Rogers hasn't issued any price information concerning the BlackBerry Bold as yet, but Research In Motion's CEO, Jim Balsillie spoke to Reuters back in May, saying the BlackBerry Bold should cost between $300.00 and $400.00.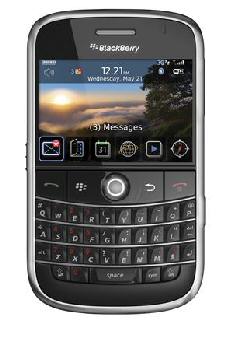 As everyone is aware, Canada will not be the first to gain the BlackBerry Bold as he Chileans and Germans already have it available, and the BlackBerry Bold is due in the UK next month.
Just a quick reminder on what you can expect from the BlackBerry Bold specs in case you've all forgotten: high speed HSDPA, WiFi, GPS, 2 megapixel camera, video recording capability, and media player for viewing movies and managing music collections, along with the usual BlackBerry business minded features.
Good to see the BlackBerry Bold rolling out across the globe, but can't help wondering why Research In Motion didn't bring it out in their home country first.
Source — Reuters via Pocket-lint