FCC approves Japanese Casio Exilim W63CA 8MP superphone
Although this Casio Exilim W63CA mobile phone has received approval from the FCC, I wouldn't be expecting it to come to the United States or anywhere else outside Japan, it's probable only being tested by the FCC for global roaming anyway.
Although the chances are mighty slim, the chances of other countries receiving this type of mobile phone are improving slowly, and the is due to Japan's government pushing to have Japan's mobile phones promoted abroad.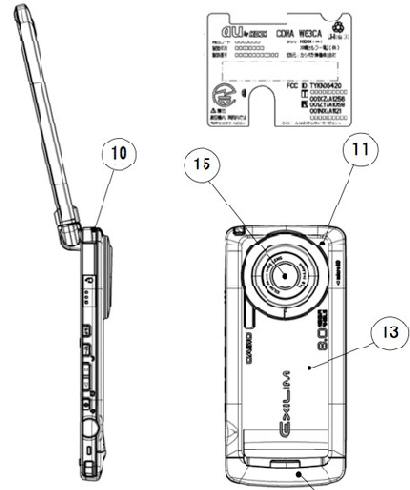 The Exilim W63CA Japanese superphone is a Casio and Hitachi mash-up which incorporates an 8 megapixel camera, and who knows, maybe the new Omnivision sensor as well which is apparently meant to revolutionise the world of the mobile cameraphone.
The Casio Exilim W63CA is the successor to the W53CA and is a 3G with a flip design and will probably feature the same 800 x 480 pixel swivel display as that of the W53CA. Expect to se the Casio Exlim W63CA announced any day soon from KDDI.