Android Dream or G1 handset: SKU shows 3 colours
There is still some speculation as to what T-Mobile and HTC will end up calling the Drean at retail, for all we know it could just remain the Dream; however the whispers are continuing to build that the Dream will end up the "G1".
There has appeared on the net from an anonymous tipster, a screenshot of the SKU codes for the Android toting handset, showing that T-Mobile's Android Dread/G1 could well launch in Black, Brown, and White.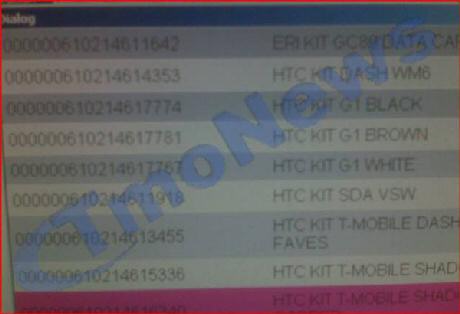 Indications point to an autumn launch, but there is still no official confirmation on this, same goes for the Dream/G1 Android's pricing.