V30 software update for Nokia N95 8GB available
Nokia has the v30 software update for their N95 8GB now online and this follows the software update for the Nokia N95 classic.
The v30 software update will include full N-Gage client now built-in, Nokia Search 4.0 now with Google plug-in, Nokia Maps 2.0 now built-in, Enablers for Comes With Music (watch this space), and Share online 3.0.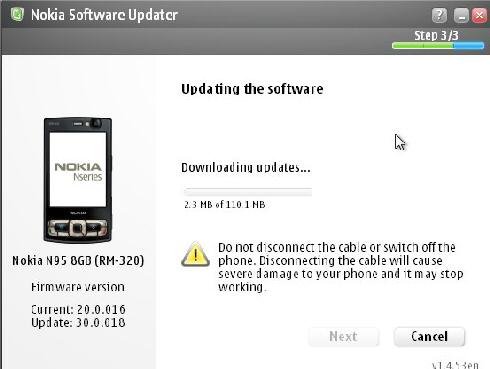 Furthermore, the v30 update offers, Upgrade to Music Player, with new visualisations, Download! application updated (v 3.1.50), Update for Flash Lite 3 (improved viewing of sites like YouTube), Realplayer supports FLV format (i.e FLV files can be played directly like MP4) and so much more.
Source — allaboutsymbian