Verizon announcement video of BlackBerry Storm 9530
The documentation sent to Verizon Wireless concerning Research In Motion's BlackBerry Storm 9530 includes a table comparing the BlackBerry Storm 9530 to the Apple iPhone 3G, which points quite clearly to where Verizon is aiming their sights.
But the best news is there is now a video of the Research In Motion BlackBerry Storm 9530 for all those who have been eagerly awaiting it.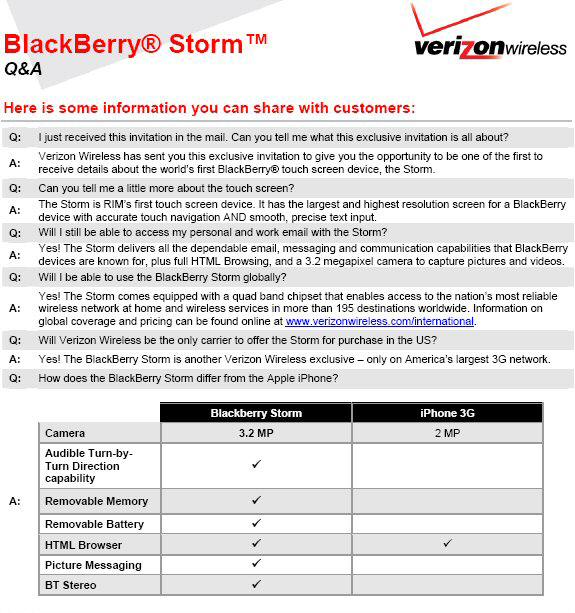 This video of the Verizon BlackBerry Storm 9530 announcement was captured as it went out to Verizon Wireless employees, sound isn't that great but there is captions so its not too bad, so enjoy the video below.
Source — crackberry