New Launch: iDect Z10i cordless conference speaker phone
The latest new cordless phone from iDect has been designed to bring professional quality conference and speaker phone facilities to the SOHO office and the home phone at a great price. With 360 degree pickup and crystal clear HD sound from up to a metre away, the iDect Z10i is great for sharing calls with colleagues or as a very effective cordless handsfree unit.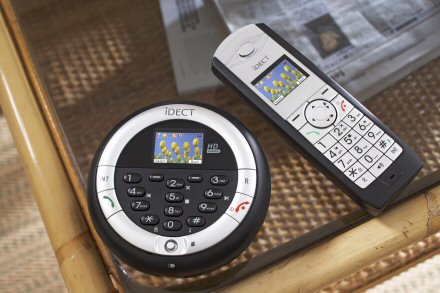 In the home, there is no need to pass the phone around when friends or relatives call, with the iDect Z10i in the middle of the table, everyone can join in the same conversation. Calls can be made and received as normal on the handsfree unit which can be put to use all around the house — talk on the phone when working in the kitchen, the garage, the study or anywhere you like within 100 metres of the base unit (300 metres outdoors).
Including a colour screen, cordless digital phone and separate cordless, speakerphone unit, the Z10i also has an integral answering machine — and all for £69.99.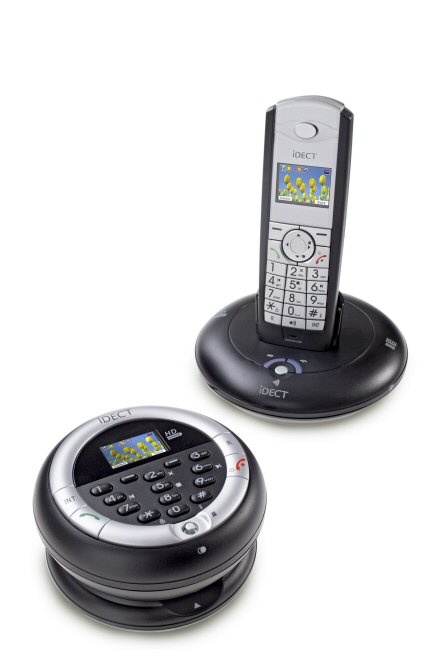 "iDect phones have built a reputation for innovative design and features," commented Adrian Green, Global Sales and Marketing Director. "And the Z10i has been designed as a practical tool for the small office or around the home at an affordable price. With comparable units at well over £200, we are confident the Z10i fits a market which has been totally neglected."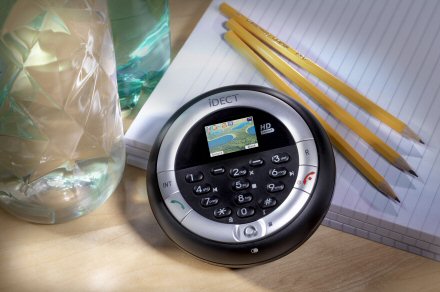 The Z10i includes (full specification below) storage for 100 names and numbers, 10 hours talking and 100 hours standby time, a colour display screen and a choice of 15 ring tones.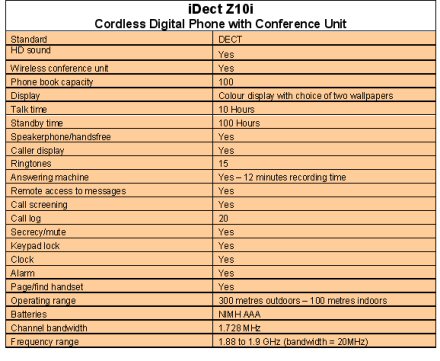 It is available from Argos and Staples at an SRP of £69.99