AT&T kick up a storm over Blackberry Storm: iPhone better?
Take this as you find it but it looks like there is an internal document doing the rounds at AT&T that has them pitting the Apple iPhone 3G against the soon to be released Research In Motion BlackBerry Storm.
Word is the document is real and in it AT&T says about the BlackBerry Storm… The Storm doesn't have multi-touch – no Wi-Fi – doesn't have tri-band HSDPA – doesn't have an App Store — No iTunes action — and the browser sucks on the Storm.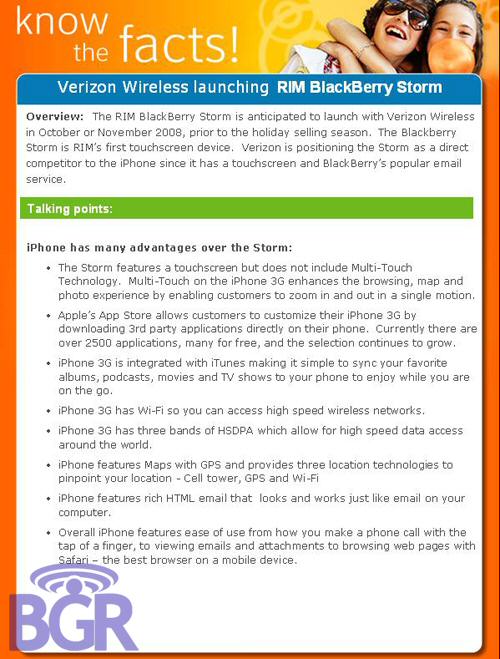 Fighting words? Maybe there are a few legit points in there but so far the BlackBerry Storm's browser hasn't been tested. Maybe it is time people reminded AT&T about the complete chaos when the Apple iPhone was launched and the aftermath.
Source — BGR