Sony Ericsson Green Heart Phone battling mobile phone recycling
The 24th of September brought the mobile world the Green Heart phone from Sony Ericsson; mobile phones are not biodegradable and include tiny amounts of potentially harmful substances in their batteries which, if not disposed of properly, could damage the environment.
Sony Ericsson's Green Heart Phone helps redress the balance with the environmental mobile phone, and will research green technologies with bio-plastic housings, recycled plastic keypads, zero charger with 3.5mW power, HTML-based user manuals, educational application "Ecomate" and environmentally conscious packaging.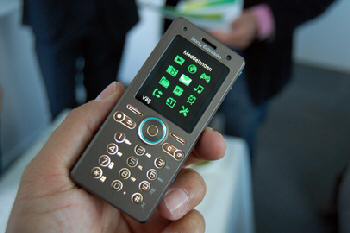 Furthermore, to help with the recycling of mobile phones Sony Ericsson has set up mobile phone recycling collection points is the fight to recycle the mobile phone in an environmentally way.
Source — semcblog