BlackBerry Bold ready to hit UAE on October 7th
Blackberry manufacturer Research In Motion has announced that telecom provider Etisalat in the UAE, is to launch Research In Motion's BlackBerry Bold smartphone on October the 7th 2008 in the Middle East.
The BlackBerry Bold is one of the latest smartphones from Research In Motion and features a next generation 624MHz mobile processor.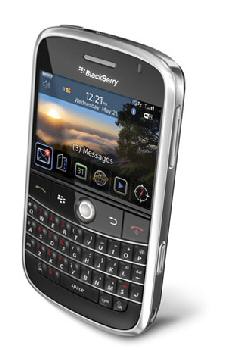 Etisalat will apparently have three customised Blackberry subscription plans customers will be able to choose from. Two of which will be the domestic unlimited plan that provides unlimited BlackBerry services within the UAE at a price of AED185 per month, and the global unlimited package for travelling outside the UAE for AED295 per month.
Source — tradingmarkets