Phones Review attending Stuff Live! 2008 at London's ExCeL
Stuff Live! 2008 this year is at London's ExCeL and we here at Phones Review will be attending, Stuff Live 2008 is in association with What Hi-Fi Sound and Vision and must say is a fantastic experience. We obviously go for reporting all the latest technology but we also go for fun, and trust us if you do not go to the Stuff Live! 2008 at London's ExCeL you will be missing out on so much.
We went last year and loved every minute of it, Stuff Live! 2008 in association with What Hi-Fi Sound and Vision and Stuff Live! 2008 runs from 31st October — 2nd November 2008.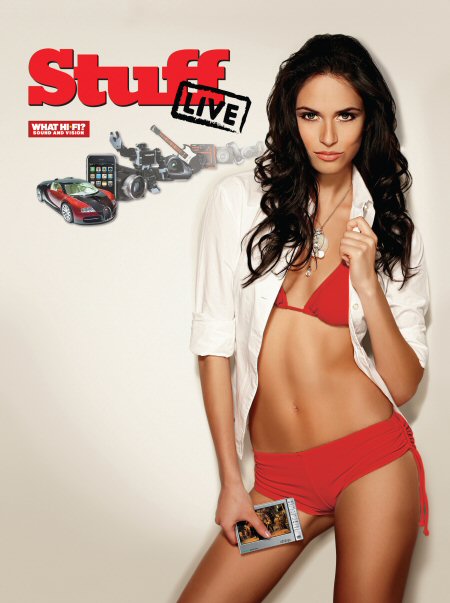 Here are some of the things you can expect to see at the event, plus all the information on Ticket sales etc. Oh and please do look out for Phones Review on the day as we will be wandering around all the booths.
Stuff Live! 2008, is coming to London's ExCeL this October.
The World's best selling gadget magazine Stuff, are once again bringing the UK's premier home cinema, gadget and technology show to London. Yes that's right, put the dates in your diary for, in association with What Hi-Fi Sound and Vision, from 31st October — 2nd November 2008.
But this year the organizers have decided to shake things up, moving the show to an impressive new venue, at the ExCeL centre, in London's Docklands, making more room for exciting new features, product launches, and all the gadgetry you can get your hands on.
This year's show will host the Exclusive, first ever, UK Live competition of Guitar Hero's amazing new game 'World Tour'.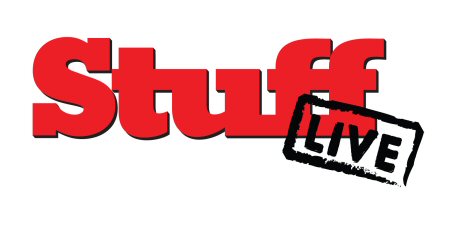 Guitar Hero will be hosting the first ever UK competitions throughout each day on their exclusive Guitar Hero Stage. There will be great prizes for the winners so ROCK IT TO WIN IT! So come and show off your skills in front of a live audience at the UK's leading technology show! Other incredible features include; the Gibson Robot SG & Les Paul Limited Edition Guitars. The Kef Muon Series, six-foot, four-way, eight-speaker solid aluminium speaker set-up, worth £70,000. This new range of Muon speakers, are one of 100 existing sets, designed by Ross Lovegrove designer of the walkman.
The show will also feature a Chill-Out Lounge where the Games Room Company will be providing the best and most luxurious games equipment you can buy. Challenge your friends at Pool, Air Hockey, Pinball, 'old Skool' Arcade games and much more in a specially tailored Chill-Out Zone.
There will also be the world's first hovering chair worth £5,000, and the world's first electric superbike worth £40,000 and product showcases from the likes of Canon, Sonos, Tom Tom, Tvonics, LG, Jolida, Asus, Archos, Pure Digital and many more.

In addition to all of this, other highlights include the Stuff Stage, home cinema demonstrations, game screenings, Goal striker penalty shootout, and Stuff magazine's 'Show Us Your Stuff' competition, Live final, which will see five finalists battle it out to become Stuff.tv's next online Vidcast Presenter www.stuff.tv/showus.
The winners of the What Hi-Fi Sound and Vision annual awards and the Stuff magazine 2008 Awards will also be exhibited at the show. The winners are announced at an annual awards ceremony in London, this October.
If that wasn't enough, there is also a revamped our image creating a new-look for the show with a stylish new logo and fully interactive website.
The new website, www.stufflive.co.uk now live, and packed with more information on exhibitors, activities, competitions and show information than ever before. Highlighting the very best products on show this year, from hi-fi and home cinema entertainment packages, digital cameras to robots, as well as providing advice and tips on new product launches, and what to see and do at this year's show.
With a wealth of exhibitors we guarantee there will be plenty to tickle your fancy.
Ticket sales
Tickets, which cost £20 for adults, and £10 for children under 16 years of age plus a £1 booking fee, on sale the website now www.stufflive.co.uk.
Further information can be obtained by calling 0870 040 0383. Or visit http://www.stufflive.co.uk
For a full list of exhibitors, see http://www.stufflive.co.uk
Press Contacts: Stuart Higgins Communications Alex Davison 0207 096 5816 or Jess Blake on 0207 096 5818 or e-mail stufflive@stuart-higgins.com