LG Viewty turns white while HTC Diamond gains 7 colours
Grab an old mobile phone, splash a touch of paint on it and bingo a new re-release. Which is nothing new within the mobile phone arena, and this time it's LG dishing out the paint jobs, and on none other than their LG Viewty.
Yes, the LG boys have pulled out the paintbrushes to touch up the old Viewty by moving away from the traditional black to more vibrant shiny colours.
So LG now has the Viewty in the pink and hot red along with a nice cool new white Viewty.
Oh and by the way, the HTC Touch Diamond has also gained a paint job, well 7 to be precise: Rose, Purple, White, Blue, Mocca, Red and Yellow: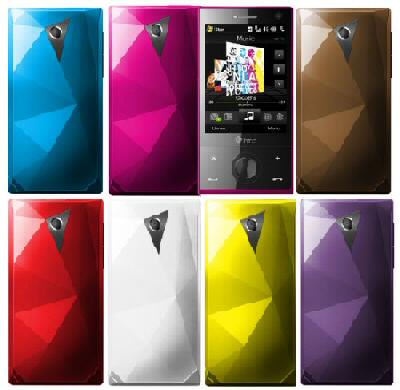 Source — unwiredview