Nokia Music PC client all you need for music transfer
A newer version of the Nokia Music PC client has been released by Nokia, and they have announced that the free music management software has officially been taken out of beta.
Nokia PC client was originally released back in May and has received several bug fixes since then and is now ready for out of beta status.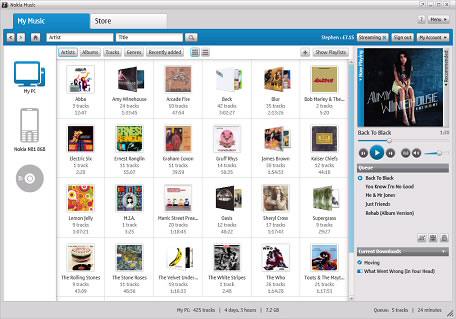 Nokia PC client manages your music allowing the user to transfer from their Nokia mobile phone to their PC. The user can even set up auto-transfer rules and drag and drop their tunes to their mobile handset, and also incorporates a CD ripping tool.
Source — slashphone