Sprint launch BlackBerry Curve 8350i sign-up page
Sprint has launched a sign up page for the forthcoming Sprint BlackBerry Curve 8350i mobile handset which allows the prospective BlackBerry Curve 8250i owner to sign up for notifications on when the mobile phone becomes available.
Basically it's the same sort of notification sign up page as most other mobile websites offer, there so you can get early announcements on your chosen mobile phone. There seems to be quite a few of these popping up of late.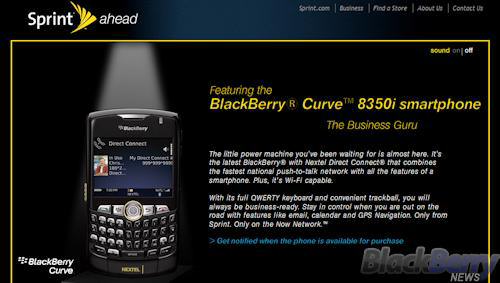 One wonders if anyone does actually sign up for notifications on a particular mobile, and if so do they actually receive and announcement?
Source — blackberrynews