Samsung W 600 5MP camera phone unveiled
During KES 2008 Samsung Electronics unveiled their new 5 megapixel camera phone the Samsung W600, which is HSUPA, a form of 3G mobile telephony protocol within the HSPA home that has a link up speed of 5.76 Mbits.
The Samsung W 600 mobile handset offers a 3 inch full touch LCD WVGA display and features T-DMB Haptic UI, along with internet browsing all encased in a slim 15.3 design. Not much else known about the Samsung W600 spec wise but I'm sure more will come along soon.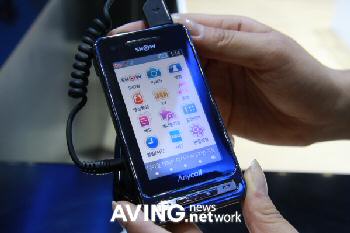 We do know however that the Samsung W600 is expected to become available via LG Telecom, SKT and KTF carrying a price tag of between 800,000 KRW and 900,000 KRW.
Source — aving