Hot T-Mobile G2 Pictures: G1 Android Successor
You have got to take a look at the all new T-Mobile Google Android G2 (GII) Phone; yes the G2 is the G1 successor that should be taken seriously, even more than the G1.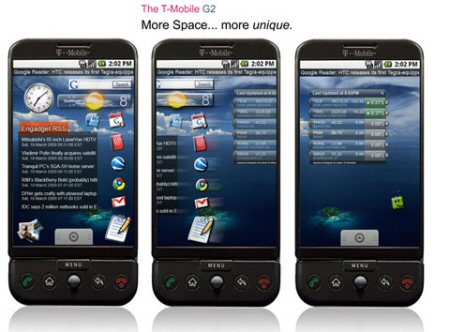 Ok these pictures do look great but they are mockups, these photos have indeed been photo shopped. Nether the less they do look good, The T-Mobile G1 which comes out is the States on the 22nd October and 30th in the UK has already got many of you talking, and now all of a sudden we have talks of the G2.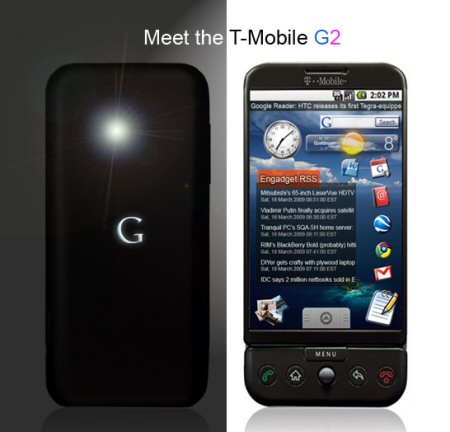 New mockups of the next-gen Google Android smartphone from T-Mobile is already happening as you can see here, the successor no doubt will be called the T-Mobile G2 if logic comes into it. What we like in the picture is the information, it says GII, Less dead space, Smaller chin, Flush, tilting screen with twice the resolution, Tabbed Java V8 browsing with ChroMo and Interactive High-resolution widgets. Then it finishes with The T-Mobile G2 More Space… more unique.