New Verizon Connect Plans: More Details
A Howard Forums user has posted a screen of the Verizon Connect Plans which shows that the rumour about this plan has become reality, and apparently the Verizon Connect plans will fall between Verizon's premium and select plans.
It appears the Verizon Connect plans will be $10.00 more expensive than the select plans and offers the user unlimited data and mobile web without the V-Cast video option. If the user adds lines of Family Share the cost will be $19.99 if they require unlimited data but if they don't it will cost $9.99.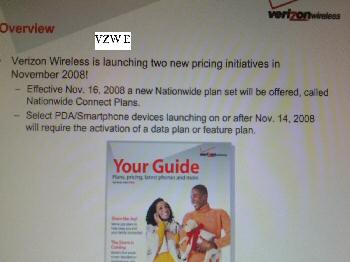 So basically the Verizon Connect plan will be a good option for those that do not require the features offered with the Verizon premium plan but still require unlimited mobile web, messaging and data.
Source — Howard Forums