Sony Ericsson Xperia x1a on sale next month (Apparently)
According to Sony Ericsson's Xperia X1's Q4 release plan, the Sony Ericsson Xperia X1 is now available in most countries and now Best Buy will begin selling the Sony Ericsson Xperial X1a as of December 7th. The Sony Ericsson Xperia X1a supports US 3G and will be unlocked for use with any GSM network.
The Sony Ericsson Xperia X1 incorporates a full QWERTY keyboard, 3 inch VGA display. HSDPA/HSUPA, WiFi all encased within a metal finished casing.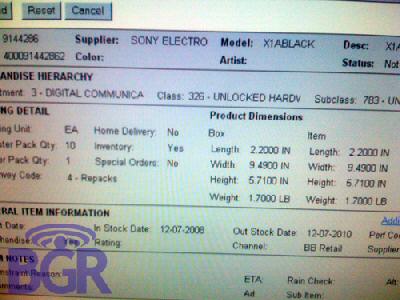 The word is Best Buy will be offering the Sony Ericsson Xperia X1a which is the North American version for a staggering price of $799.99.
Source — BGR