Motorola Hint QA30: take a look at Moto's squashed new Slider
The Motorola Hint QA30 may be official but it is seriously a funny looking device, we had a look yesterday and thought that it looked really strange, then today on closer inspection the MOTO QWERTY-sliding QA30 doesn't only look really weird it looks like it's going to be very uncomfortable to hold or even use for that fact, it's got a squashed design to it and looks like a kids toy phone rather than a state of the art Motorola.
So what does this Moto Hint offer? Well the QA30 doesn't have an over impressive screen literally 2.5-inch 320 x 240, it supports up to a 8GB microSD, Stereo Bluetooth 2.0 plus integrated 3.5mm headphone jack and of course the sliding QWERTY keyboard for all you text fanatics.
No official pricing or launch date on the Motorola Hint QA30 has been released yet, but as always we will keep you updated, but we doubt your holding your breath on this one.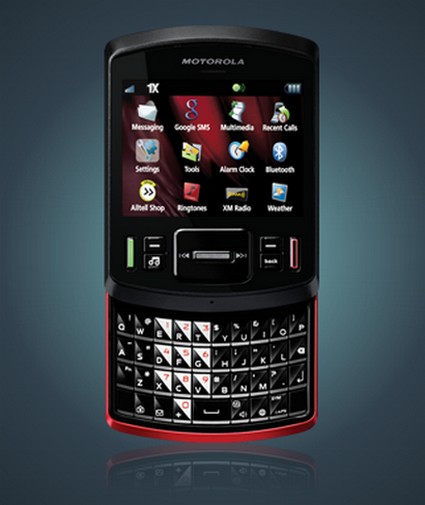 Source: engadgetmobile