Update for BlackBerry Storm via Verizon: Selected few only
With all the talk of the new firmware update for Research in Motion (RIM) BlackBerry Storm version 4.7.0.75 being spotted in wild, we have just got sight of the fact you can get an update from Verizon.
But, there is a big BUT here, it's not available to just anyone, basically if you have a super on-the-ball BES admin who is kind enough to send out the update to your BlackBerry Storm then great.
However if you are a non-BES user and want the update for your Storm then at the moment you will not get a look in and have to make do with the 4.75.0.65 launch build. The word on the street is that the Storm non-BES users will get the update within a week or so, so not too long to wait before you get your BlackBerry device updated with the new firmware 4.7.0.75 software update.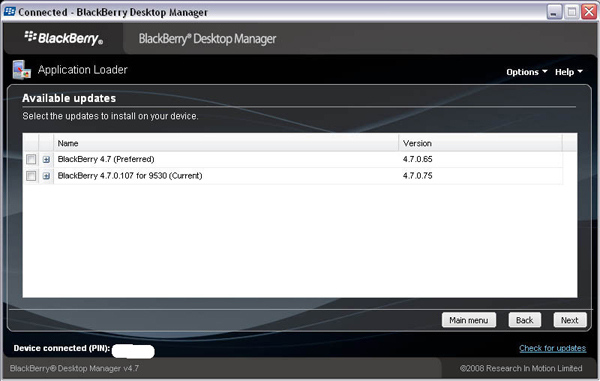 Source: engadgetmobile