Nokia N97 will give iPhone, G1 & BlackBerry a run for their money
What can we say the guys over at Nokia have kept this beauty quiet, Dubbed the Nokia N97 this phone will well and truly give Research in Motion (RIM) BlackBerry Storm the Apple iPhone 3G and the T-Mobile G1 a run for their money, all other smartphone may as well pack up and leave the race unless they could meet the Nokia N97 amazing spec.
The Finnish phone manufacturer Nokia showed off today at an event in Barcelona the new Nokia N97, so here's a little run down, you will get a touchscreen on the N97, a real slide out keyboard as well as speedy WiFi plus 3G, you will be able to customize your Nokia N97 with widgets (applications) although you don't need to download them onto your device, you use the applications straight from the web, you can find all sorts from news feeds to facebook.
You will also get 3D Nokia maps, giving you more building details allowing your on foot directions to be far easier, you can also orgainise your trips and have directions sent directly to your phone through Nokia's Ovi Web portal.
The Nokia N97 sports a 5-megapixel camera plus DVD quality video capture for great that what you would find on the iPhone or BlackBerry Storm, you can get free access to Nokia's catalog of music which contains over four million tracks and listen on the built in music player, you can also connect the N97 to your TV through the output jack.
If all this isn't enough then you also get 32GB of onboard memory, eat your heart out Apple. So what will all this cost you, the Nokia N97 will set you back $699 or 550 Euros, however Nokia are not giving any information away regarding carriers but as usual you would probably get a good discount if you take out a price plan, the N97 is not due to release until the first half of 2009.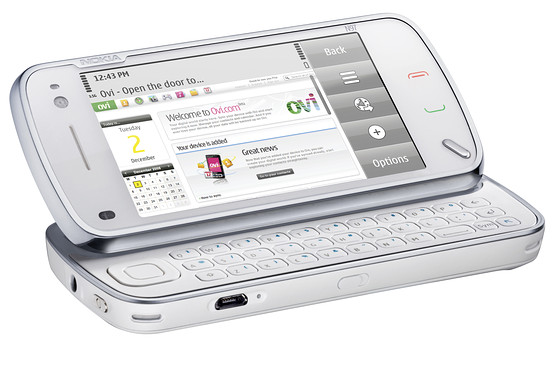 Source: WSJ