Nokia patent application for T swivel phone: N97 far better
So where to go with the mobile phone in future? It seems some are looking towards the huge screen and usable keyboard package, maybe with a slide screen to form a "T" shaped mobile phone perhaps.
Over a period of time we see several patent application come to light, patents for seemingly ridiculous form factors that its so obvious they will never make it into the reality of the mobile arena.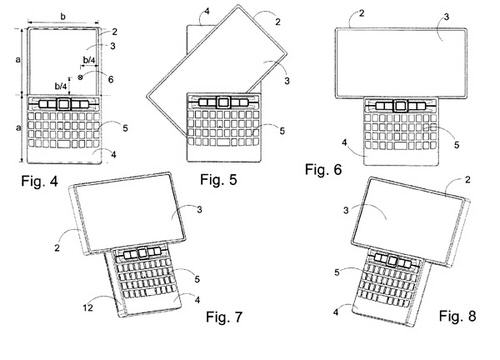 But this one from Nokia combines a portrait QWERTI with a swivel display behind the handset's body and thus forms a "T" shape when a little screen real estate is required. But let's be honest, it's not the most practical of designs, and would probably loos just damn ugly. And after all the Nokia N97's tilt and slide form factor is much better.
Source — cellpassion