LG KP500 touchscreen received the unboxing treatment
The guys over at Daily Mobile have decided to give the LG KP500 mobile handset the un-boxing treatment, not that the LG KP500 didn't look attractive enough when snapped in the wild, but the un-boxing sure does yield up some cool pictures.
There are enough images taken during this un-boxing treatment of the LG KP500 touch-screen handset to give a good clear overview of just how slim the KP500 actually is.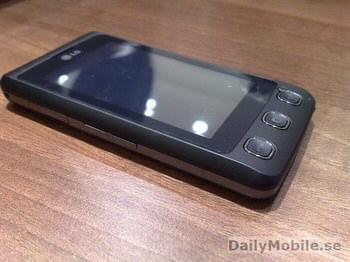 And well we know how much our readers like seeing images, although there's nothing really out of the ordinary with the LG KP500, it's simply a nice looking slim touch-screen handset. So for the full array of LG KP500 images hit up the source.
Source — dailymobile