Sharp SH1810C 8-Megapixel Phone: Details, specs & Photos
Two new GSM mobile phones have been announced by Sharp, the SCH1810C and the SCH6010C. The SCH6010C is a mid range clamshell with a stainless steel shell, but the most interesting is the Sharp SCH1810C a high end 8 megapixel cameraphone.
The Sharp SCH0810C mobile phone features a CCD sensor, 6 axis accelerometer, 3 inch WVGA TFT display , tri-band GSM WITH GPRS/EDGE but lacking 3g support presumably due to the Sharp SCG1810C being destines for China's market which doesn't currently have a 3G consumer network.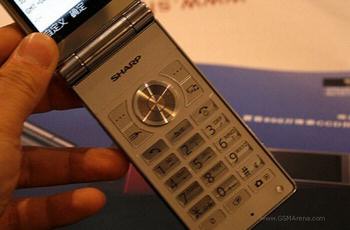 The Sharp SCH1810C is of a flip design and is quite an impressive handset. The Sharp SCH6010C however is only mid range and sports a 3.2 megapixel camera, 2.6 inch display but has a small monochrome display on its rear near the camera for some reason.
Anyway, apparently they will be available in blue, black, pink, gold and silver but as yet no word on availability or pricing.
Source — GSMarena