Palm Pre Release Date & Details: Runs WebOs
Palm and their hand-held organisers used to be up there at the top of the mobile device chain, but over the years Palm has slipped slowly down the chain due to lack of effort being put into their software, but now Palm may well be climbing back up.
Palm has taken steps to take on the mobile phone big boys such as the Apple iPhone, the T-Mobile G1, and the BlackBerry Storm with the introduction of a new smartphone and operating system.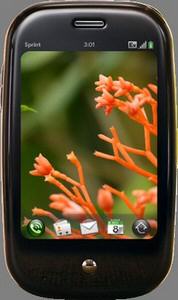 The new smartphone is the Palm Pre which is of similar size and shape to that of the iPhone but with an added slide out QWERTY keyboard that sits beneath its 3.1 inch touchscreen and should become available sometime in the 1st half of 09 on Sprint, but as yet no price has been attached.
The Palm Pre will run a new OS known as Web OS which operates with simple one and two finger gestures much like the iPhone, but the difference with Web OS is it allows the running of multiple apps simultaneously.
Can the Palm Pre bring Palm back and take on the likes of the iPhone, G1 and Storm?
Source — Washington Post